Human Factors for Space Settlements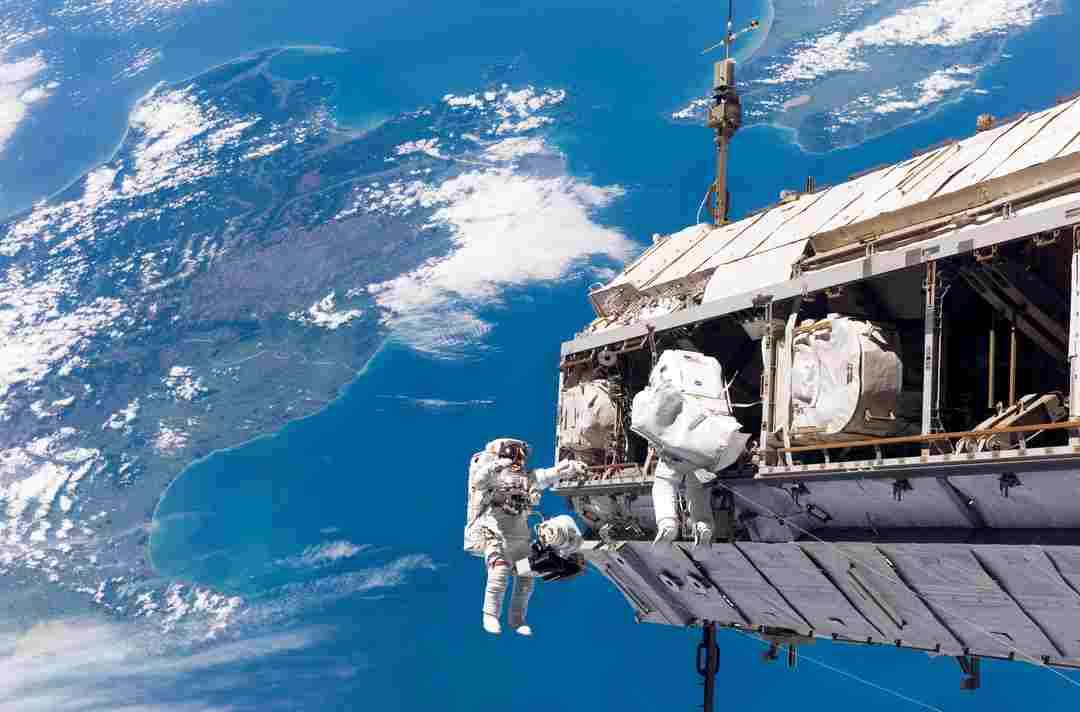 Human Factors for Space Settlements
3639 Cortez Rd. W, Suite 218,    Bradenton, FL, 34210
941-417-0817
[email protected]
Degree:
Graduate Certificate
Delivery:
Online
Application Fee:
$150.00
Terms of Enrollment
Fall Term (September)
Spring Term (January)
Summer Term (May)
Application Requirements
A Bachelor's Degree from a college or university accredited by the appropriate regional association with a minimum grade point average of 2.5 on a 4.0 scale or equivalent work experience in professional academic and/or government or private industry positions and achievements. Each applicant's specific experience will be evaluated by the KSI Admissions Committee.
Official transcripts from all previous universities or colleges attended or proof of work equivalent
Three completed recommendation letters, Completion of application, and Application fee
Standardized Tests
A Graduate Record Examination (GRE) revised General Test score or a Miller's Analogy Test(MAT) score at or above the 50th percentile. The GRE or MAT requirement will be waived if an applicant has completed a Master's degree or twelve or more credits of post- baccalaureate upper division or graduate coursework with a minimum grade point average of 3.0 on a 4.0 scale.
Special Instructions
Additionally, all international applicants whose native language is not English are required to take the Test of English as a Foreign Language (TOEFL) and submit a combined score of 550 or better (new scoring of 213 or better) or the Internet based test scoring of 80 or better. International transcripts are required to be translated if the grading and evaluation system used differs from those used by the United States education system. Official translation and a course- by-course evaluation from all prior institutions and grade-point average computation must be provided to the Office of Admissions. Please use one of the following services for evaluation.
World Educational Services 22 Prince St.
PMB 101
New York, NY 10012
Josef Silny & Associates
7101 SW 102 Ave.
Miami, FL 33173
KSI reserves the right to deny admissions to any prospective student for any reason/cause as determined by KSI. In the event of a denial of a request for admission a student may appeal to the admissions committee.
Tuition & Fees
Application Fee (one-time, nonrefundable) $150 Library Fee (each semester) $150
All Graduate Certificate Programs ($2,000/course) $8,000
All Master of Science Programs ($2,000/course) $24,000
Graduate Co-Op Program ($600 per semester for $1,800 maximum 3 terms for M.S. and maximum 1 term for
Graduate Certificates, non-refundable)
Graduation Fee Digital Graduate Certificate/Degree $100 only (one-time, non-refundable)
Graduation Fee Digital and Hardbound Graduate $250 Certificate/Degree (one-time, non-refundable)
The University reserves the right to adjust the above expenses at the beginning of each term.
Financial Support
Applicants to Kepler have access to a variety of funding options, including merit-based (i.e. based on your academic performance) and need-based (i.e. based on your financial situation) opportunities. View financial support opportunities.
Human Factors for Space Settlements
Students enrolled in this Graduate Certificate program will examine human factors for space settlement, taking into consideration the unique challenges posed by long-term space travel and human habitability in the hazardous space environment. This program is designed to familiarize students with space settlement concepts, functions, and experiences focusing on application and development of related systems to improve safety and advance the performance of equipment, spacecraft design, procedures, health and nutrition. An emphasis will be placed on human centered design systems, related to but not limited to: psychology, perception performance limitations and errors, the human experience and simulations in mixed reality environments, and the evolving impacts of anthropometrics, biomechanics and ergonomics of human effectiveness.
To successfully complete the program and earn the Graduate Certificate, students must fulfill all credit hour requirements, maintain a minimum GPA (as specified by the program) and meet any additional criteria set by the university or department.
Program Requirements
Choose any three of the courses listed below and one three-credit elective from any graduate program. 
HFS 500: Human Spaceflight and Performance (3 credits)
This course introduces students to the systems approach to spacecraft design and gives insights into the working of space systems and how they interact with each other. This includes mission requirements and objectives, design drivers, and mission architectures. Topics may include: space science, environment, and satellite missions, celestial mechanics, mission analysis, mass drivers and propulsion, space-based communications systems, data systems and processing, and space instrumentation and applications.
HFS 501: Human System Integration (3 credits)
This course introduces the concepts and mechanisms wherein operators interact with computer systems and machines.  Topics shall include human-machine interfaces onboard spacecraft (physical, cognitive, sensory, functional, informational, operational, social, and environmental); human information processing; the iterative process] usability principles; models of interaction; user interface paradigms; multi-modal interfaces; auditory displays; human cognition; vision science; visuomotor control; tele-robotics; virtual environments; ergonomics assessments and solution; system prototypes; and experimental methods, evaluation, and tools.
HFS 502: Arts and Recreation (3 credits)
This course examines the materialization of recreational and leisure services, and entertainment platforms on space settlements.  Students shall investigate the intersection of science and arts to critically evaluate leisure in its diverse forms with the goal to enhancing the overall quality of individual and community life.  Students will explore models, theories, tools and techniques required in the planning, delivery, and evaluation of recreation and leisure activities, the history of media, roles, responsibility, and impact of music, television, radio, print, film, internet, social media, mixed reality, on-demand and interactive technologies.
HFS 503: Culture, Faith and Psychology (3 credits)
This course examines the manifestation and applications of faith, spirituality and beliefs through a cultural and psychological perspective.  Topics shall include origins of faiths, nature of religion, concept and beliefs of God, social identity (gender, race, sexuality, nationality), consciousness, doctrine, myth and symbols, ethics, impact on social and societal behaviors, influences on human health, and connections to death and bereavement.