Graduate Certificate – Space Commercialization & Entrepreneurship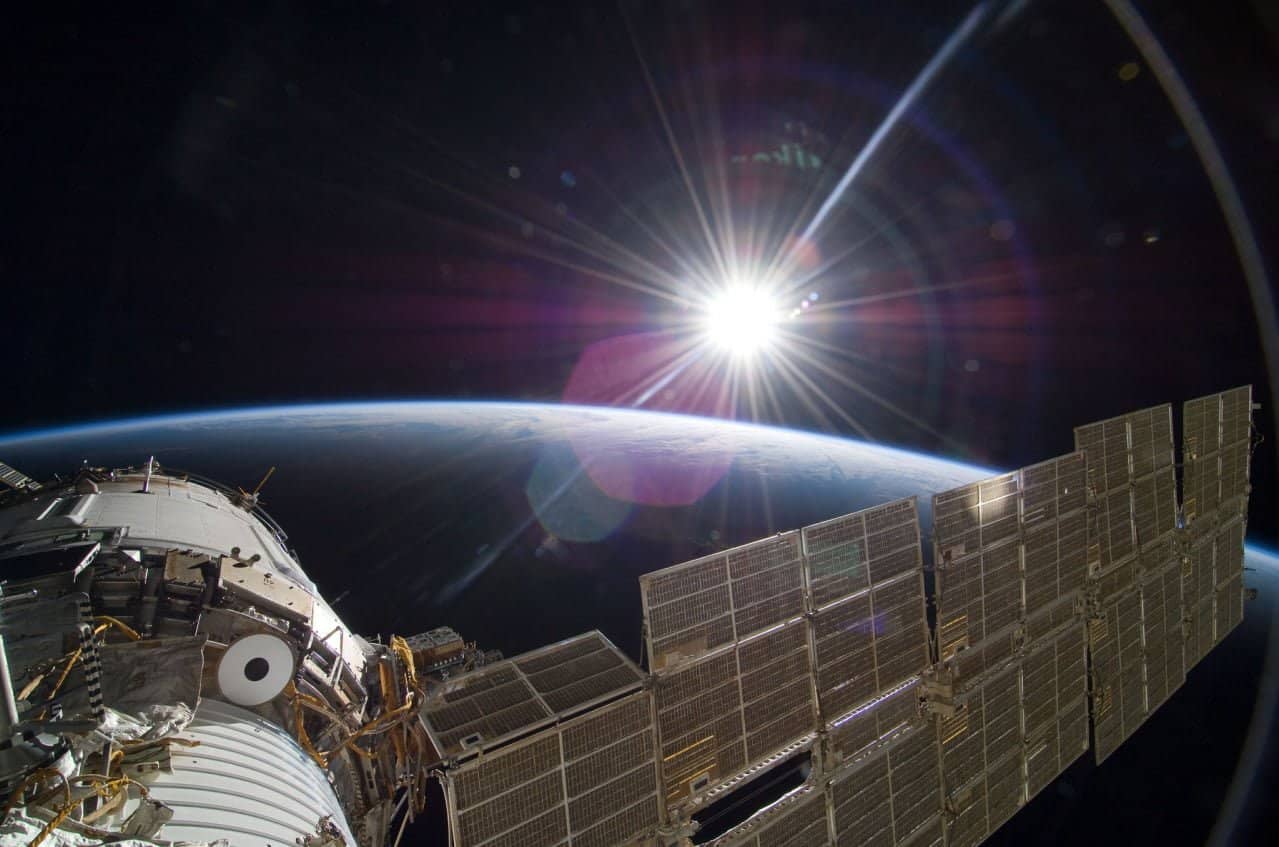 Space Commercialization & Entrepreneurship
3639 Cortez Rd. W, Suite 218,    Bradenton, FL, 34210
941-417-0817
[email protected]
Degree:
Graduate Certificate
Delivery:
Online
Application Fee:
$150.00
Terms of Enrollment
Fall Term (September)
Spring Term (January)
Summer Term (May)
Application Requirements
A Bachelor's Degree from a college or university accredited by the appropriate regional association with a minimum grade point average of 2.5 on a 4.0 scale or equivalent work experience in professional academic and/or government or private industry positions and achievements. Each applicant's specific experience will be evaluated by the KSI Admissions Committee.
Official transcripts from all previous universities or colleges attended or proof of work equivalent
Three completed recommendation letters, Completion of application, and Application fee
Standardized Tests
A Graduate Record Examination (GRE) revised General Test score or a Miller's Analogy Test(MAT) score at or above the 50th percentile. The GRE or MAT requirement will be waived if an applicant has completed a Master's degree or twelve or more credits of post- baccalaureate upper division or graduate coursework with a minimum grade point average of 3.0 on a 4.0 scale.
Special Instructions
Additionally, all international applicants whose native language is not English are required to take the Test of English as a Foreign Language (TOEFL) and submit a combined score of 550 or better (new scoring of 213 or better) or the Internet based test scoring of 80 or better. International transcripts are required to be translated if the grading and evaluation system used differs from those used by the United States education system. Official translation and a course- by-course evaluation from all prior institutions and grade-point average computation must be provided to the Office of Admissions. Please use one of the following services for evaluation.
World Educational Services 22 Prince St.
PMB 101
New York, NY 10012
Josef Silny & Associates
7101 SW 102 Ave.
Miami, FL 33173
KSI reserves the right to deny admissions to any prospective student for any reason/cause as determined by KSI. In the event of a denial of a request for admission a student may appeal to the admissions committee.
Tuition & Fees
Application Fee (one-time, nonrefundable) $150 Library Fee (each semester) $150
All Graduate Certificate Programs ($2,000/course) $8,000
All Master of Science Programs ($2,000/course) $24,000
Graduate Co-Op Program ($600 per semester for $1,800 maximum 3 terms for M.S. and maximum 1 term for
Graduate Certificates, non-refundable)
Graduation Fee Digital Graduate Certificate/Degree $100 only (one-time, non-refundable)
Graduation Fee Digital and Hardbound Graduate $250 Certificate/Degree (one-time, non-refundable)
The University reserves the right to adjust the above expenses at the beginning of each term.
Financial Support
Applicants to Kepler have access to a variety of funding options, including merit-based (i.e. based on your academic performance) and need-based (i.e. based on your financial situation) opportunities. View financial aid opportunities.
Space Commercialization & Entrepreneurship
Students enrolled in this Graduate Certificate program will study the economic drivers of sustainable space settlement and commercialization of space exploration addressing industry opportunities. This program examines exploration enterprises in development, launch, operations and disposal to develop mechanisms to drive innovation through technological advances, facilitating social benefits, scientific progress, and breakthroughs in satellite applications.
To successfully complete the program and earn the Graduate Certificate, students must fulfill all credit hour requirements, maintain a minimum GPA (as specified by the program) and meet any additional criteria set by the university or department.
Program Requirements
Choose any three of the courses listed below and one three-credit elective from any graduate program. 
COM 500: Commercializing Advanced Technologies (3 credits)
This course examines methods, processes, and frameworks for commercializing nascent technologies that offer breakthrough value to the market and enable space settlement. Students will explore case studies that present real-world challenges faced by companies every day.  They will have the opportunity to apply their knowledge and learn from their decisions. Through interactive sessions, students shall identify, validate, and refine their business models, and learn about intellectual property invention, acquisition, development, management, and the licensing process to create diverse revenue streams.  Risk management, legal, and ethical consequences are considered.
COM 501: Energy, Civilization, and Economy (3 credits)
This course addresses the theoretical and empirical energy requirements of a sustainable settlement. Using analog studies and historical perspectives of energy consumption and production, students shall examine the underlying science and technology of energy sources and solutions, including conventional, alternative, and exotic resources in the context of their advantages and limitations with respect to technological, social, environmental, and economic considerations to supporting the collective activities of a settlement over multiple time periods.
COM 502: Impact and Disruptive Innovation (3 credits)
This course focuses on new models to stimulate innovation and accelerate the development of the start-of-the-art technologies that will enable future space settlements.  Topics include, but not limited to, artificial intelligence, autonomy, robotics, energy production and storage, economical space access, regenerative medicine, materials and nanotechnology, additive manufacturing, asteroid mining technologies, and in-space fabrication and servicing.
COM 503: Technology Management and Entrepreneurship (3 credits)
This class will examine some of the best-known tools and methods for technology management that are important for both entrepreneurship in small firms and within large organizations. Particular topics for discussion will include technology readiness levels (TRLs) and their application in conducting technology readiness and risk assessments (TRRA) in evaluating new concepts and new ventures, mission and system project design, and innovation portfolio development and management.
COM 504: Case Studies in Changing the Future: Deep Dives into Space Commercialization (3 Credits)
This course will contribute to understanding better how new and existing technologies have been and may in future be commercialized in new space ventures can benefit from being explored in some depth. 3-4 case studies will be examined; candidates include space solar power (SSP), in situ resource utilization (ISRU) and space transportation.
COM 505: Framework for Space Entrepreneurship: Legal, Regulatory and Policy (3 Credits)
Entrepreneurial space commercialization occurs within the framework of legal, regulatory and policy decisions in the US and internationally, including the Outer Space Treaty, bilateral agreements (such as the International Space Station bilateral agreements), the recently announced Artemis Accords proposed by NASA, the rules of the International Telecommunications Union (ITU) regarding spectrum management and orbital slot allocations, and other terms for international cooperation.